Beer festival in Ashkelon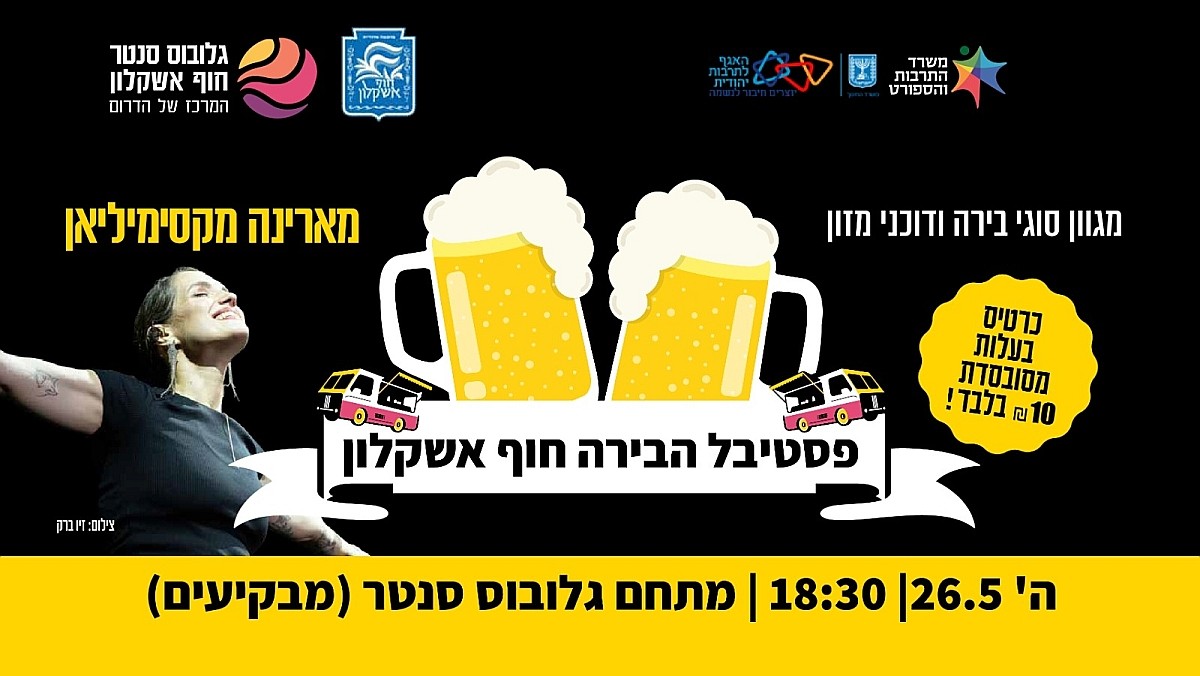 The festival פסטיבל הבירה חוף אשקלון, will take place at the Global center mall at the southern entrance to Ashkelon (junction מבקיעם). Admission is 10 shekels.
There will be a concert by Marina Maximilian at the festival – tickets to the concert must be purchased separately.